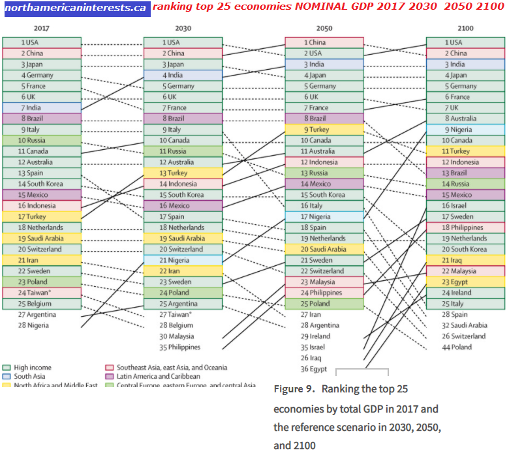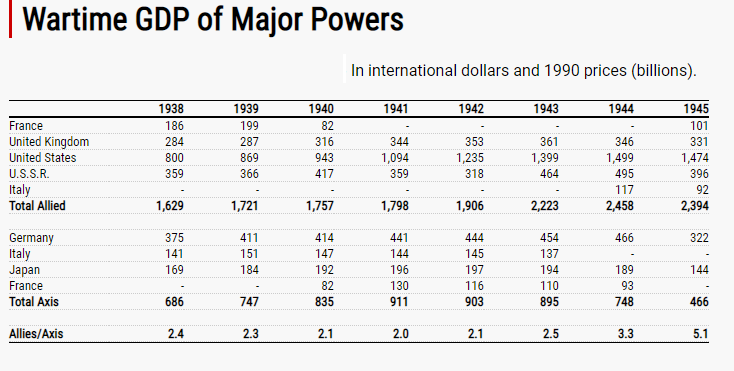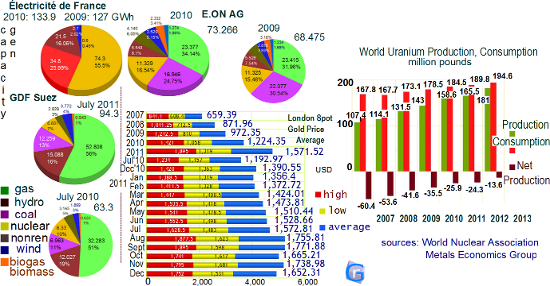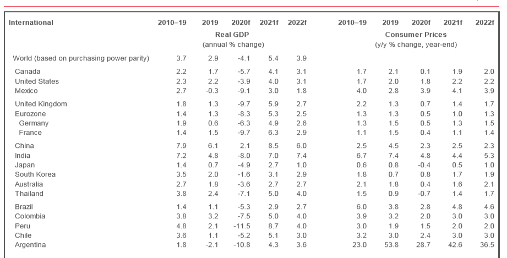 /\ the world tomorrow
\/ the world yesterday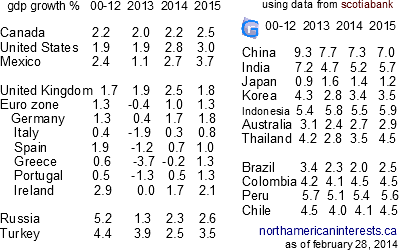 Interested in Oil companies? Check out our top contributor of this month, Grmike,with some great articles https://witter.com/search/$GSZ ; (@wikinvest) \/ 50 BIGGEST COMPANIES IN THE US MARKET CAP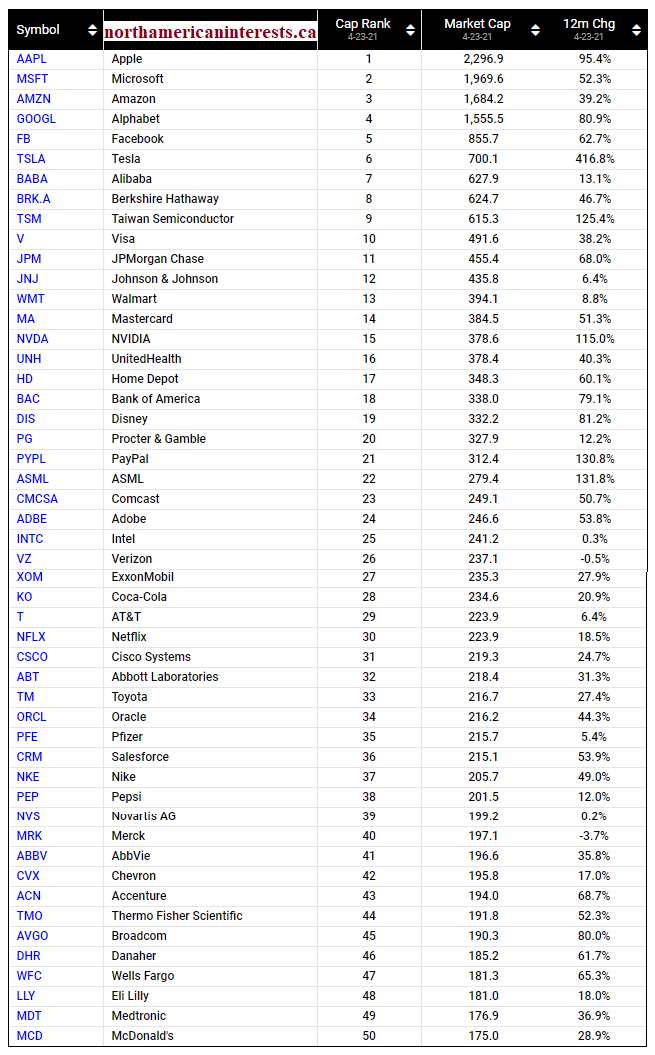 Canada foreign investment dries up - some say it's a good thing foreign companies aren't taking over Canadian ones but the reality is Canadian companies can't grow without foreign money - Seabridge Gold inability to get massive mine constructed (despite the extreme low cost of production they would have). Canada's weakness is that domestic investors (+ funds) focused too much on earnings not capital gains. One way to fix this is for companies to change the way they issue convertible debentures.
Canada-EU trade deal increases export quota for Canadian beef 7-fold to 70th t ($600m/yr) -> cattle farmers earn more money per kg -Europe premium beef market.
Sept 2013 -
AltaGas
acquires 25% of PetroGas in smart move. PetroGas owns rail, train networks. has 4m barrel oil/gas storage capacity.
GDP Growth IMF August update
- developing economies growing more slowly avg now 5% 2013, 5.5% 2014.
Invest in Ethiopia, Africa. 91 million people with gdp growth rate of 8.5%, economic size only $40b same as Kenya (44m).
Most stable companies to buy : Silver Wheaton - silver streaming company means it's not exposed to production uncertainties and other costs, contracts give it 25m ounces of silver a year for $4 an ounce. Goldcorp - stock up 150% last decade. Best investment is physical gold - company performance can be erratic due to issuance of too much equity. Detour Gold - owns 100% of 1 of Canada's largest gold mines (15-20m oz). In 3q2013 it reported first quarterly production of 75,000 ounces, the mine eventually will produce at a rate of 650th oz per year for 20 years. Japan M&A down : 1H2013 the value of takeovers by Japanese companies lowest in nine years. Grocery war now on in Canada - June 12 Sobeys buys 4th largest player increasing share of total food market from 18% to 25% (29% to 39% in supermarkets). Loblaws responds by buying Shoppers Drug Mart an acquisition that doesn't do much for food sales (under $1b a year) but improves margins by giving it 125m prescriptions or 25% of the national pharmacy market. US Real Estate Market - mortgage rates to rise at record pace ? If so, how will the banks adjust when home owners stop refinancing their mortgage due to rates being too high.
Key Factors:

August 2011 South Korea added to its gold reserves for first time in 13 years (882,000 ounces). Key Factoid: central banks don't buy silver or platinum ! they only buy gold. Largest silver producer is Kghm Polska mines over 20 millions ounces annually.

In the 20 years leading up to 2010, central banks were net sellers of gold but that changed dramatically since with even Greece and Thailand adding to their reserves. In fact UBS recently polled the central banks and found that 22% of them consider gold the most important reserve asset for the next 25 years. About 1/10th of reserves are held in gold however there's a disparity between developed (50%) and emerging (1-3%) economies. In 2012 the increase in gold added to central banks eclipsed the rise in demand from jewelry and bullion.


Did You Know?

Sixtyfour percent of Ron Paul's investments

are in mining stocks and 5% of the total is in Canadian based juniors.Did You Know? COMEX owes futures and futures options investors $80b in silver but they only have $2.7b in deliverables.
Did you Know? Royal Gold gets 24% of its revenue from a mine that only produced 13,070 oz gold in 2q2012. more on Royal Gold.

Did you know? Caisse de depot et placement du Quebec is the largest shareholder of Enbridge.

Did you know? In April, Ford sold 8,481 hybrid vehicles, leading the industry. For 2013 Ford is on track to break its own annual sales re

cord for hybrids set at 35,496 (2010 US sales).

Did you know? In 2011 the Federal Reserve shredded 4.8 billion worn out banknotes ! before being recycled as souvenirs or fuel. more.. the Fed building in NYC holds 25% of the world's gold, that's 15 million pounds worth $315 billion.




Europe's oil embargo on Iran WILL affect both Europe, Iran: Oil makes up

60%

of Iran's gdp, 45% of its food is imported,

Iranian oil is Europe's

8th

largest source of imports 4.39%.

In 2011 45 high tech companies held IPO's raising an average of $85 million. Average of 8 years from founding to initial public offering. Total venture capital raised through offerings - $5.1 billion up 54.5% from $3.3B. Boost came from Groupon, Zynga

.

Venezuelan oil reserves higher than Canada's however, between 2006 and 2012 exports to the US -40% (1.7m - 1.0m boe)


Manufacturing growth in China slowed in December 2011 for the second month in a row, according to HSBC's purchasing manager's index. Below 50 denotes contraction, in December it was 48.7 compared to 47.7 in November so the contraction was a bit smaller than it was in November. In November China lowered the reserves banks are required to have on hand to cover their own obligations for the first time in three years. These effects can be considered a consequence of deflation combined with slower economic growth. At the time, China's repurchase rate was at a five month high of 5.6% - repurchase rate is the rate at which the central bank lends short term money to the banks against securities. more.. when the rate moves higher, borrowing from the central bank becomes increasingly expensive.

The commodities market is entering a consolidation and deflationary period caused by the new US debt ceiling cap for 2013, dollar rally as well as gold and silver's post 2008 rally. The gold to silver ratio is nearing 60 which represents a doubling since 2011/2012. Central banks continue to buy with

Russia, Turkey,

Mexico and Kazahkstan adding over 250 tonnes between them in 2012/2013.

Poor debt sale showings in Italy, Germany and Spain mean debt may literally be insurmountable for a number of key countries including the U.S., Japan, Italy which are the three leading bond markets; they all have debt problems in fact

according to Barclay's

Italy is "mathematically beyond the point of no return

", Italy's bond yields have surpassed the critical 7% mark. That will lead to greater central bank buying.
In September, JP Morgan forecast palladium at an average spot price of $938/oz for 2013, that's nearly 50% higher than palladium's price in October 2011 ($610/oz); JP Morgan also forecast oil at $121/bbl (output 91M bbls/d in 2013). Research In Motion apps world has around 40,000 apps, or about 6X less than Android. North America's biggest gold deposit (Kerr Sulphurets Mitchell Iron Cap + Snowfield) has nearly 65 million ounces of proven-probable gold reserves. The 2 companies controlling the entire deposit, combined, have a market value of only $1.9 billion!! the deposit also has significant silver, copper and molybdenum reserves. MEG Energy is only valued at around $10B by the market but has oil reserves comparable to companies valued 5-6 times higher!! In 2011 between April and August 2 acquisitions by Aurico raised reserves by over 100% after it spent more than $1.9 billion on takeovers (Capital Gold, Northgate Minerals), 87% more than its own market cap in 2010.
Companies with an unusually high beta value

:

Hecla Mining, Stillwater Mining, Research In Motion.
Real Estate Investment Recovery:
North Americans bought €4.95 billion worth of real estate in central London during the 12 months leading up to June 2011 which is up significantly from 2009 (€1.56B) and 2008 (€173M) but still down from 2006/2007 (€5.6B). In 1h11 Greater London received €5.1B or 39% of North American commercial real estate investment in Europe (North Americans account for 55% of non European investment).
Gold

: If, as many suggest, the People's Republic of China lets the RMB increase in value relative to the USD, that will weaken demand for gold in the short term as investors see the new exchange rate as a sign of economic stability but in the long run, the stronger RMB will increase Chinese demand for Gold due to its greater purchasing power. Also, a stronger RMB will raise Chinese import demand, indirectly increasing Gold demand from abroad too.

October 1, 2011:
737,000 ounces of silver sold by the US Mint in a single day breaking the previous record. In fact that day's purchases represented 42% of all the silver purchased during the month of December 2010. It brought the year to date sales up to 32.9 million ounces.
Molybdenum:

Over half of demand comes from steelmakers producing molybdenum grade steel/iron alloys. Only about 15% of it is used in chemicals (last graph below shows the breakdown).
In chemistry some of its advantages are: low toxicity, popular compounds requiring its high oxidation states. It easily binds sulfur ligands (organic & inorganic) and is a
versatile industrial catalyst (catalyst demand comes mostly from the petroleum/petrochemical industry which values its ability to react with/bind sulfur thereby reducing the sulfur content of petro products (important since low sulfur content petroleum is becoming harder to come by).

Images in order: 1 year gold/silver ratio, 4 year gold/platinum ratio.
Something to keep in mind: In 2009 when precious metal prices took a nose dive, gold was the only one with an ISO currency code to record positive growth on the year. (Rhodium fell from a high of $10,000 in October 2008 to an average of $1,500 in 2009). Some applications of rhodium: used to make nitric acid (used most notably in gold testing), plating of mirrors (very reflective).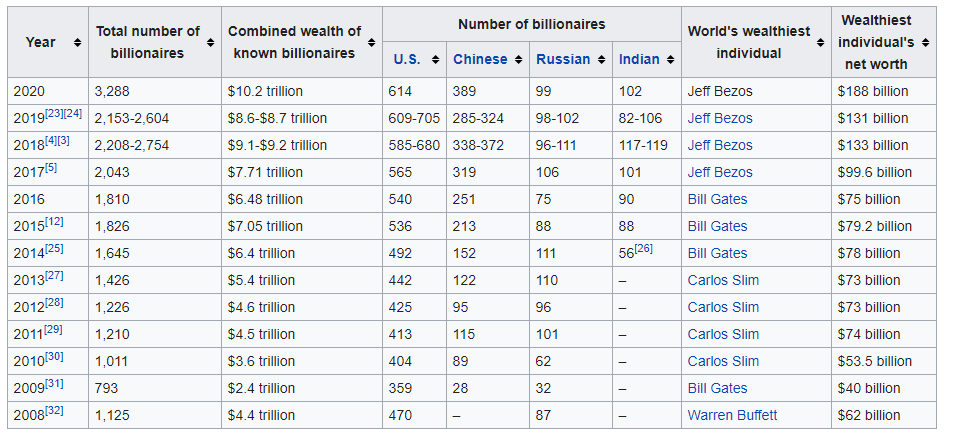 ENLARGE IMAGE ABOVE billionaires-list-ranking-wealth-gap-rising-falling-usa-chinese-china-russia-india-bezos-gates-buffett-slim-new-wealthiest-combined-wealth-inequality-total-number-of-net-worth
Fortune companies with AAA rating: 1979: 61 2014: 3 Microsoft, Johnson and Johnson, ExxonMobil
May 2014: Russia Central Bank purchases 900,000 ounces of gold -> total to 35.5 million - current crisis; Russia contemplates gold sale
2016 OIL STOCKS BOOM 1-year change June 16, 2014 - nyse:CNQ +54%, ECA +40% VET +40%
Invest in Lithium ! Demand expected to double next decade. Latin America is where the growth will happen; Bolivia and Argentina; Bolivia is anticipating rapid growth and is already building the infrastructure needed to manufacture lithium ion batters for tablets/electric cars. Keep an eye on Lithium Exploration Group LEXG on the nasdaq don't forget about palladium
Full USGS Commodities Summaries Reports available at USGS Minerals Info
Canada buys into US real estate - 2009 - 2013 Canadians purchased $27 billion more of US real estate than Americans ! 1-year to August 2013 Canada to US real estate investment : Public Companies: $4.6b, Institutional: $2.3, Private companies: $1.3b. By concept: office space $4.2b, apartment $2.8b, industrial $2.1b. companies: HR Reit, Ivanhoe Cambridge.
Canadian dollar headed below 75c US - Less Concerns about U.S. debt, Canada's economic activity down, commodity prices are lower, bond yield spreads going down.
July 2013: Bank of Nova Scotia rescinds $719m offer for 20% stake in Guangzhou Bank. May 2014: Valeant Pharma of Montreal chance to become top 5 player w/ Allergan takeover
Citigroup Inc Aug 29 - Gold Prices to skyrocket to $3500/oz over next couple years
Jan 20, 2014: BlackBerry shares surge in response to news the Pentagon will begin hooking up 80,000 BB smartphones to the department's management system. Only a few months ago the German government curbs the iPhone in favor of BlackBerry 10.
2006-2012 : China surpasses United States terms of # countries it is largest trading partner for - 2006: China 70 USA 127. 2012: China 124 USA 76. 2014:
2015 March: Ford snubs Microsoft in favor of BlackBerry QNX in auto infotainment.
Every portfolio should have a strong foundation and I think that

energy stocks specifically those with a lot of commodity price exposure (etf's, oil, gold, silver, palladium stocks) are a great place to start (gold companies, for the most part have wide profit margins, making them attractive to all types of investors).
Bullion is a Buy - Hedge funds & speculators are short, Banks are long (for the first time in a long time) and physical metal is running out in vaults worldwide - the price can only be headed up. During the summertime volumes are down for gold futures and options trading which bodes well for investors.
Gold and Silver prices Sept 1 2011: Gold $1820, Silver $40. fast forward to Aug 21 2013: Au $1430 -20%, Ag $24 -40% 2015 December : Au $1060 -12%, Ag $14 -10%
DYK ? in 1900's when USA used silver as money, 20 silver $$ = 20 dollar gold ? gold:silver ratio assumed to be 20:1. In 1980 a house cost 800 ounces of silver. Today > 8000 !
Willowglen Systems Inc of Edmonton designs and manufactures Automated Industrial Control systems for Bombardier, Cnooc. Has 10 year history in China.
Oil Sands Companies To Buy - Imperial Oil ($11b kearl sands project), Cenovus Energy (total resource 120 billion boe, oil projects Narrows Lake, Foster Creek, Christina Lake to double production by 2018 110th -> 230th boe/d).
growth stocks - Timmins Gold tsx:tmm 3-month gold prod +20% 28th oz, silver sales +12% 16th oz. Seabridge Gold reserves 44.7m July bulls - auto (GM) autoparts (Magna, Johnson Controls).
Airlines - Air Canada - revenue per passenger up (additional charge for meals, pillows), costs down, more business from Europe, Asia, 1-year to Oct '17 +250%. WestJet +41%.
Largest silver producer Kghm Polska 2013 6-month production down -109.5t or 3.86m ounces. more on silver production.
In October 2013 China set to become largest importer of crude oil. Oil consumption: China 19 mbpd (+13% vs 2011), USA 18.7mbpd (-10% vs 2005). more
Oct 2013 - Cineplex Odeon completes takeover of Empire Theatres. Will boost revenue by ~20%. Cineplex stock CGX 1-mo +9%, 6-mo +24%.
2000-2008, China's exports grew 474%, imports 403% thanks to WTO membership, higher value production. Last two decades, Australia (2005), South Korea, Zambia, Chile more reliant on China for trade.
China 2013 gold production 440t +63% vs 2007. China consumes 4 tonnes per day !